Captain Elechi Amadi is dead... read more.
Captain ELECHI AMADI is dead, he was a renowned novelist, poet and dramatist. He died on Wednesday
at the age of 82 in Port-Harcourt, Rivers State.
His works included the Concubine, The Great Ponds, Peppersoup, Sunset in Biafra, The Slave etc
Elechi Amadi was born on may 12, 1934 in Aluu community in Ikwerre Local Government Area of Rivers State. A graduate of University Colledge Ibadan, after graduating from Government College Umuahia.
You may wish to know that Elechi Amadi fought the Nigerian Biafran war under the dreaded 3rd Marine Commandos of the Nigerian Army.
Funny enough, Elechi Amadi told Nigerians during one of the settings of Justice Oputa Panel that he was not an Igboman. He went further to say that his name Elechi Amadi is not an Igbo name but rather an Ikwerre name and that the Ikwerre people are not Ndi-Igbo and that the language they speak is Igboid and not Igbo.
Probably he is one of those who was trying to make the Ikwerre's believe that they migrated from Bini to Igboland and that they look more like the Bini's than the Igbo's. It was these line of arguments that led the Ikwerre's to try to prove that they had distinct identity from their Igbo brothers, the names of their villages were subsequently changed from names like Umuola to Rumuola, Umumasi to Rumumasi, Umuokwuta to Rumuokwuta, Umuokoro to Rumuokoro, even individuals started changing their names from Nwakamma to Wakama, Nwabueze to Wabueze etc.
Today, many Ikwerre's have come to realize that Igbo is a nation of ethnic groups and that it is normal for a man from Awka ethnic nationality in Anambra who encounters an Ikwerre man for the first time to find it a little difficult understanding Ikwerre dialect, That an Igboman from Ngwa ethnic nationality in Abia who visits Anioma or Ika in Delta for the very first time finds it difficult understanding their brand of Igbo dialect. That a man from Owerri ethnic nationality who visits Ezza, Abakiliki or Aba- omege in Ebonyi for the first time doesn't find it easy understanding their dialect. So it is with an Orlu man (Imo) who visits Nsukka (Enugu) for the first time.
The fact that Ikwerre people refer to other Igbo people as "Isoma" or "wisoma" is of no relevance, Ohaji and parts of Owerri also refers to other Igbo people as "Isoma", Ngwa people of Abia also refers to other Igbo people as "Ohuhu". Most other parts of Igboland also refers to most parts of Enugu State as "Wawa people", in some other places. other Igbo people are refered to as "Mbirambira" that also doesn't make anyone less Igbo or more Igbo. Infact, we have one central Igbo language, which when spoken is understood by every Igboman and then we have what Elechi Amadi called 'Igboid languages', which by implication means Igbo dialects or sub-Igbo languages that doesn't make anyone less Igbo.
We all understood why what was done had to be done but the truth still remains that no matter how humble and innocent a lion appears to be, it will never be trusted in the land of lambs, you can deny your father for personal reasons but others will always refer to you as the man who denied his father.
So, to this great son of Ikwerreland, and Nigeria we say farewell, Rest in perfect peace.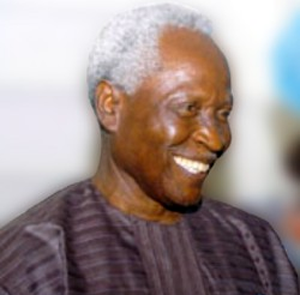 #ranb #igbo #nigeria #ikwerre #riversstate #elechiamadi #usa #uk #eu #africa #concubine #novelist #rip #nigeria/ #biafra #war